Data Cabling Services in Norfolk, Suffolk and Across the UK
A robust, reliable and fast data cabling solution is a must have for the success of your business, and core to the operation of any business network. We can improve the performance of your data cabling installations, giving your teams the potential to work faster and more efficiently with no interruptions, allowing you to focus on business growth now and into the future.
Experts in Data Cabling
Our data cabling division have over 30 years' experience in providing businesses with industry-leading IT infrastructure solutions. From simple cabling and wireless projects, to complete multi-server systems, our team of technicians are trained and qualified to deliver – from design to completion, and beyond.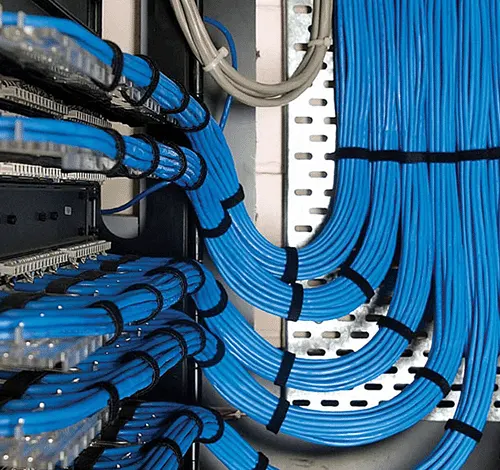 Services
DATA CABLING
Through professional surveying, expert design and quality fully-tested installation, we ensure you get true value for money when investing in your structured cabling system.
FIBRE OPTIC CABLING
Our meticulous installation, inspection and testing methods ensure the fibre at the core of your network is absolutely reliable and can operate at the speed your backbone demands.
WIRELESS NETWORK
With focus on speed, simple accessibility and robust security you can be confident that a wireless network from Lynx Network will keep up with your organisation's requirements.
ALL SECTORS, ALL SIZES
Our data cabling design and installation services are available nationwide to organisations of all sizes. We have a wealth of experience in dealing with businesses from all sectors.
Our data cabling site surveys are usually free-of-charge and are non-committal. Your project manager will visit your site and gather all the necessary information to provide you with an accurate quotation.
Give our team of experts a call today on 01493 886180 or simply fill out our contact us form to find out more about our services.