Cyber Essentials Certification Services for businesses in Norfolk, Suffolk & Essex
Cyber Essentials is a Government-backed scheme to help organisations, whatever their size, protect themselves against a range of common cyber attacks.
Cyber attacks come in many shapes and sizes, but the vast majority are quite basic in nature, being carried out by relatively unskilled individuals. The Cyber Essentials scheme helps businesses identify weaknesses in their systems and infrastructure, it is a way of indetifying the fundamental measures that should be in place to enhance your cyber protection.
Being both Cyber Essentials and IASME certified ourselves, IT-C can help you obtain Cyber Essentials certification, we can help you ensure your systems and infrastructure meet the required standards for compliance and liase with the certifying body, on your behalf, to complete the assessment process.
What are the benefits of Cyber Essentials certification?
Virtually every business relies upon digital services, whether is be for processing customer or employee data, sending emails, storing documents etc. but where there is technology there is risk.
Obtaining Cyber Essentials certification helps proect your business against common cyber threats, shows customers you take cyber security seriously, enables you to bid for government contracts (Cyber Essentials certification is now a requirement for supply of services to governement) and it also assists with GDPR compliance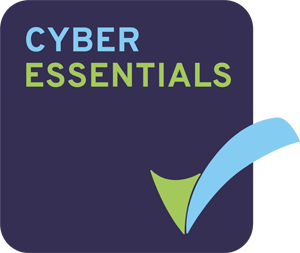 What does it take to become Cyber Essentials Certified?
The Cyber Essentials scheme offers two forms of ceritification, Basic and Plus Certification. Basic certification requires the completion of a SAQ (self-assessment questionnaire), where as Cyber Essentials Plus includes the completion of the questionnaire as well as a technical audit of the systems that are within the scope for Cyber Essentuals, consisting of an external vulnerability scan, internal scan and on-site assessment.
Whether you are considering the Basic or Plus certification, IT-C Support Solutions can help you prepare your systems and complete the questionnaire assesments.
Give our team of experts a call today on 01493 886180 or simply fill out our contact us form to find out more about how we can help you obtain Cyber Essentials certification.