Fujitsu Select Experts in East Anglia
Fujitsu Select Experts in Norfolk, Suffolk & Essex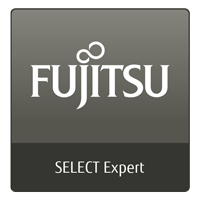 IT-C Support Solutions is one of only a few IT support companies in East Anglia to have achieved certification in the full range of Fujitsu computing solutions.  IT-C has worked for a number of years with Fujitsu in the supply of Servers, desktop and workstation solutions, and was very pleased to be the first organisation to attain certification in all areas of Fujitsu technologies.  This places IT-C as the ideal partner for businesses wishing to adopt Fujitsu solutions.

IT-C Support Solutions chose to work with Fujitsu as the vast majority of our customers already carried fujitsu hardware, in addition our consultants have years of experience installing and supporting the fujitsu range of computing solutions and fujitsu primergy servers. Fujitsu have developed innovative, robust  and reliable products, but at the same time kept the costs of their products comparable to suppliers such as Dell. Being the highest certified organisation (not only in East Anglia) but in the the whole of the United Kingdom provides our consultants with direct contact to key support staff within Fujitsu.  For our customers, this means that should a problem arise, we have the contacts to get it resolved as quick as possible!
Completing training in ALL areas of Fujitsu computing products, means we are certified in the full range of products available from Fujitsu, and are able to offer pre and post sales support on all Fujitsu solutions, whether your business is a small 2-5 user network or a large government organisation.  The training coruses provided by Fujitsu cover a range of online training and exam scenarios as well as on-site training courses conducted at Fujitsu's Bracknell and Manchester offices.  Our level of certification means that when you come to IT-C Support Solutions for a solution or support on Fujitsu hardware, we are best placed to provide support, services and solutions to meet your needs and demands..
IT-C Support Solutions has been supplying solutions for the business market since 2009, with our consultants having been supplying Fujitsu solutions for even longer.  By working with Fujitsu IT-C is able to offer a solution to meet your exact requirements, whether it be a first server soltuion for your business or a multi-server setup for your expanding enterprise.  All IT-C Supprot Solutions supplied servers are custom built and fully tested/supplied direct from Fujitsu's factories in Germany.  Fujitsu hardware is fully tested on a range of operating systems including the market leading Microsoft server operating systems, ensuring compatibility problems are a thing of the past.

Fujitsu Desktops and Workstation Solutions
Again being the only fully Fujitsu certified organisation in the UK ensures we are best trained and qualified in ensuring we recommend and supply best of breed solutions for your organisation.  IT-C can supply the full range of Fujitsu desktop and workstation soltuions whether it be an entry level PC for basic day to day usage, or a high spec fujitsu workstation for intensive graphical work scenarios such and CAD or 3D modelling.
Fujitsu Eternus Storage Products

Data storage has become a key requirement for businesses, Fujitsu offer a range of economically priced storage solutions which can be expanded with your business to offer a storage area to meet the needs of your buiness.
Fujitsu Laptop Technology
Fujitsu offer a wide range of laptop products with solutions to meet every requirements, whether you a looking for an ultra portable laptop, or a workstation spec laptop, our consultants have indepth knowledge and experience of the full range of Fujitsu products ensuring we can recommend a solution to meet your needs.
Green Eco-friendly Credentials
Fujitsu have long been promoters of Green technologies, with a vast range of the Fujitsu products offering their 0Watt  options. Fujitsus commitment to green solutions date back as far as 1993 when they established their very first environmental program.