Sharepoint Online | Microsoft 365
Sharepoint Online Development Services for businesses in Norfolk, Suffolk & Essex
Microsoft Sharepoint Online is a a scalable online colaboration tool allowing businesses to effectively and efficiently improve flexibility in working practices, especially with the ever increasing user of remote and home working.
As Microsoft Partners with years of working and developing both inhouse and online Sharepoint platforms, IT-C Support Solutions can help your business leverage the benefits of Sharepoint. Sharepoint expands upon the traditional principles of an intranet whilst adding a multitude of scalable deployment scenarios.
Sharepoint Online makes working with your team simple, no matter where you are based. The Sharepoint platform allows you to Control who has access to your data and files, create dynamic lists and automate workflows with ease. Creating fully functional websites to organise your information and share whatever you need has never been easier. SharePoint sites can be viewed on a range of systems and devices making it the ultimate tool for company-wide and external information sharing.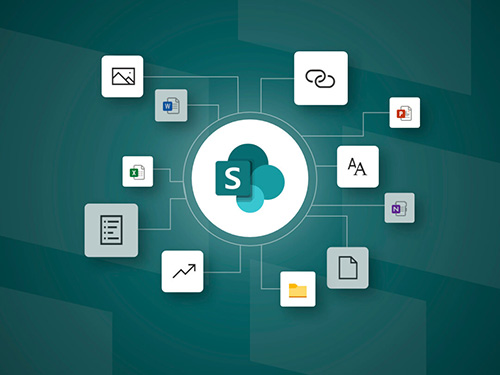 IT-C can help you create bespoke SharePoint solutions for your business to manage content, collaboration and employee engagement helping you to boost your company performance.
Contact our team of experts today on 01493 886180 or simply fill out our contact us form to find out more about how we can help you leverage the benfits of Sharepoint Online within your own organisation.